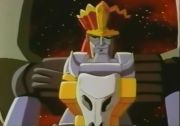 We have decided on several new VAs for Beast Wars Neo and Beast Wars II. Before we announce anyone, we'd like to thank everybody for auditioning. If you didn't get a part, don't get discouraged – there will be several opportunities to audition for more parts for both of these series in the future. Sometimes it's just a matter of the right character popping up to suit your voice. We were impressed with most of the auditions we received and hope you all try out next time around.
We have also cast a couple of other parts – Longrack wasn't put up for auditions because Scott Williams (my brother) will be taking him on in addition to performing Countdown and Sling in Beast Wars Neo. Bigmos was a matter of our original choice's e-mail no longer working, so we went with our runner-up from when we originally held auditions.
They are as follows: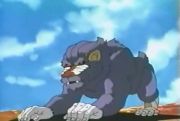 Magmatron – Zack Lawrence
Saberback – Ryan Czaplinski
Apache – Gabriel Jean
Dead End – Joe Velazquez
Longrack – Scott Williams
Bigmos – Brenton Eschman
To all who got a part, congratulations! Most of you will be receiving an e-mail from us very shortly with your first episode to record.
Artemis remains up for audition. Please audition for her here.
In the future, we suggest that you join our TFCog Facebook Group to receive all the updates on auditions, new episodes and much more.