Transformers Music
Welcome to the growing online music section of TFCog!
Here you can listen to very rare pieces of music from your favourite Transformers shows such as the original series, Robots in Disguise, Beast Wars and more. We even have rare tunes like the Beast Wars Metals 64 soundtrack and cool fan-mixes. So do some mouse-clicking, and you'll be on your way to fill your speakers with classic and new sounds. You'll even find some bonus tracks, but we're not going to tell you where you will find these Easter Eggs!
Please right click and save as when downloading these files. Thank you!
TRANSFORMERS G1 MUSIC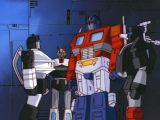 G1 Season 1 Intro – 473 KB
G1 Season 1 Outro – 621 KB
G1 Season 2 Intro – 493 KB
G1 Season 2 Outro – 672 KB
G1 Season 3 Intro – 487 KB
G1 Season 3 Outro – 728 KB
G1 Background Music (26 Tracks) – 10,339 KB
G1 Background Music (29 Tracks) – 18,006 KB
G1 Season 3 Background Music (27 Tracks) – 14,900 KB
G1 Background Music (100+ HQ Tracks!) – 231,487 KB
Transformers Japanese "Transformer" Intro – 5,019 KB
Transformers Japanese "Peace Again" Outro – 6,037 KB
Transformers 2010 Intro – 4,778 KB
Transformers 2010 "What's You?" Outro – 4,959 KB
Transformers 2010 Para Para Mecha Mix – 3,338 KB
TRANSFORMERS HEADMASTERS MUSIC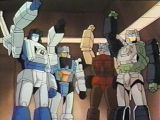 Transformers Headmasters Intro – 3,147 KB
Transformers Headmasters Outro – 3,725 KB
Transformers Headmasters Background Music – 24,131 KB
Transformers Headmasters Soundtrack – 46,702 KB
TRANSFORMERS ARMADA/MICRON LEGEND MUSIC
Armada/Micron Legend Soundtrack – 148,558 KB
Transformers Armada Intro – 114 KB
Transformers Armada Outro – 979 KB
Transformers Armada BGM – 958 KB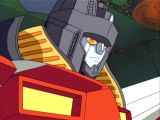 Armada "More Than Meets The Eye" Track – 478 KB
Armada Intro Remix – 452 KB
Armada Swedish Intro – 464 KB
Micron Legend "Dream Again" 1st Intro – 3,636 KB
Micron Legend "Iron Courage" 2nd Intro – 3,509 KB
Micron Legend "Never Ending Road" 1st Outro – 6,014 KB
Micron Legend "Never Give Up" 2nd Outro – 3,777 KB
Micron Legend "No Name Heroes" Track – 6,376 KB
TRANSFORMERS ENERGON/SUPER LINK MUSIC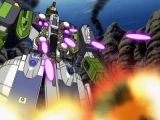 Super Link Soundtrack – 65,183 KB
Energon Intro – 724 KB
Energon Outro – 730 KB
Super Link Intro "Solar Transform!" – 8,820 KB
Super Link Outro "Calling You!" – 7,826 KB
TRANSFORMERS CYBERTRON/GALAXY FORCE MUSIC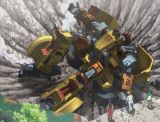 Cybertron Intro – 969 KB
Cybertron Outro – 510 KB
Galaxy Force Intro "Call You" – 2,912 KB
Galaxy Force Outro "Itsumo" – 3,651 KB
Galaxy Force Intro "Call You" (Live) – 3,573 KB
Galaxy Force Outro "Ignition" (Live) – 3,645 KB
Cybertron Remix – 1,994 KB
TRANSFORMERS VICTORY MUSIC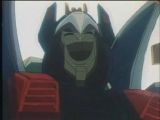 Transformers Victory Soundtrack – 37,273 KB
Transformers Victory Intro – 3,149 KB
Transformers Victory Outro – 2,463 KB
BEAST WARS MUSIC
Beast Wars "You're A Maximal Now" BGM – 156 KB
Beast Wars "Optimus Primal vs. Dinobot" BGM – 1,145 KB
Beast Wars "A New Specimen" BGM – 379 KB
Beast Wars Intro – 958 KB


Beast Wars Outro – 661 KB

JAPANESE BEAST WARS MUSIC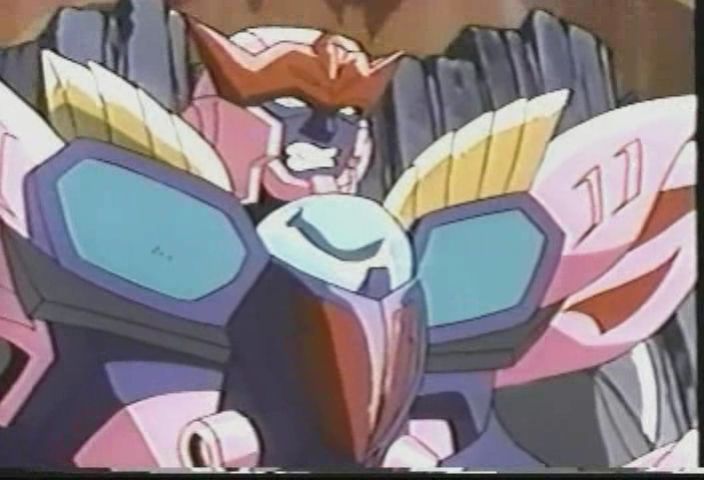 BWII Movie Theme "Space Dreamer" – 4,075 KB
BWII "Hello" Track – 4,229 KB
Beast Wars II Movie Soundtrack – 55,422 KB
BWII Intro "Get My Future" – 4,750 KB
BWII Movie Theme "My Shooting Star" – 4,233 KB
BWII "Get My Future" 2006 Remix (By Taggenagger) – 5,740 KB
BWII "Fight" Remix (By Taggenagger) – 1,627 KB
BWII "Chilling" Remix (By Taggenagger) – 1,726 KB
Beast Wars II & Neo Karaoke Collection – 66,928 KB
Beast Wars Neo Opening – 3,880 KB


Beast Wars Neo Ending – 4,037 KB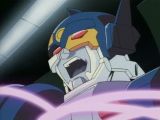 TRANSFORMERS RID/CAR ROBOTS MUSIC
Car Robots Intro – 3,669 KB
Car Robots Outro "Marionette" – 4,334 KB
Car Robots Background Music – 43,645 KB
Robots in Disguise Music Collection (15 Tracks) – 6,405 KB
TRANSFORMERS ANIMATED MUSIC
Transformers Animated Intro – 600 KB
Transformers Animated Outro – 900 KB
Transformers Animated BGM – 58,234 KB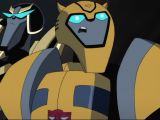 Transformers Animated Intro (Extended) – 2,323 KB
Transformers Animated Japanese Episode Preview – 1,386 KB
Transformers Animated Japanese Intro Karaoke – 6,985 KB


Transformers Animated Japanese Intro – With Kids! – 2,797 KB


Transformers Animated Japanese Intro Live Orchestra – 8,852 KB


Transformers Animated Japanese Intro Live – 1,895 KB

TRANSFORMERS WAR FOR CYBERTRON MUSIC
Gameplay Reveal Music – 2995 KB
BEAST WARS TRANSMETALS (N64) MUSIC
Beast Wars Metals 64 OST (30 Tracks) – 35,886 KB
TRANSFORMERS VIDEO GAME (PS2) MUSIC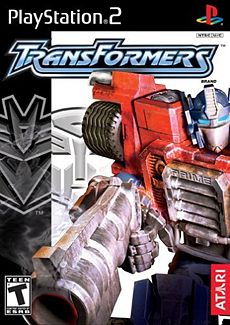 Title Theme – 757 KB
Main Theme 1 – 2,000 KB
Main Theme 2 – 1,500 KB
Drop Zone Theme – 1,500 KB
Amazon Theme 1 – 5,550 KB
Amazon Theme 2 – 5,630 KB
Antarctica Theme – 5,415 KB
Starscream Battle Theme – 3,815 KB
Deep Amazon Theme 1 – 5,422 KB
Deep Amazon Theme 2 – 2,195 KB
Cyclonus Battle Theme – 5,735 KB
Mid-Atlantic Theme – 5,735 KB
Tidal Wave Battle Theme – 3,450 KB
Alaska Theme – 5,700 KB
Starship Theme – 4,070 KB
Megatron Battle Theme – 2,785 KB
Cybertron Theme 1 – 2,836 KB
Cybertron Theme 2 – 2,963 KB
End Credits – 2,200 KB
TRANSFORMERS TATAKAI (PS2) MUSIC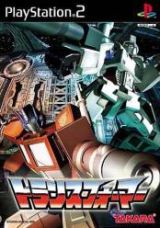 Call of the Future – 2,893 KB
Title – 2,059 KB
Invitation – 5,267 KB
Magnetic Field – 4,000 KB
Operations – 7,090 KB
Schemer – 1,725 KB
Trooper – 4,972 KB
Goofy – 1,880 KB
A Rush of Anger – 4,721 KB
TRANSFORMERS MISC. MUSIC
Transformers Opening (By Jarek) – 1110 KB
Transformers Piano (By Jarek) – 543 KB
Transformers Theme (By Jarek) – 509 KB
Transformers 2010 Para Para Mecha Mix – 3,338 KB
Transformers Theme (By Etienne Lafond) – 6,304 KB
Transformers Anthem (By Matthew J. Hoffman) – 4,170 KB
Dare (Orchestrated) (By Frenzy of the Don Murphy Boards) – 6,944 KB
Transformers Theme (By Hospital of Death) – 3,425 KB


Autobot Jazz (By Austin Leach) – 11,847 KB