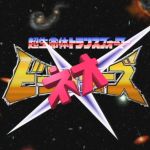 We are pleased to announce that TFCog is returning to fandubbing, in the form of Beast Wars Neo. For more information, here's what we posted on our Facebook group:
Congratulations, everyone! You did it! It took a while, but this is a niche thing.

So, I'm pleased to announce that as of now, I am officially beginning work on Beast Wars Neo. Why Neo, and not Victory that only has 6 episodes left? Neo has got the smallest cast, and the least number of moving parts to deal with. Besides, I didn't even consult with Peter, because quite honestly, I presumed he wouldn't be interested.

But he is. So, consider this a trial run; a "getting our feet wet again" stage. Once we get back into the swing of things, we'll look at relaunching Victory.

With all of that said, I hope most of you can look forward to new episodes of Beast Wars Neo in the immediate future, and hopefully new episodes of Victory a little later.
I have already contacted most of the voice actors, and each one I've talked to has agreed to return. In the event that one of the remaining ones declines (or I am unable to contact them), we will be holding a casting call for the vacated roles.
So what did it? You'll have to find out, along with a caveat, after the jump…
For years, I've been receiving e-mails and Facebook messages asking if or when we're going to be dubbing again. I would always say "Never say never," although at times part of me considered officially retiring simply to let people off the hook. But there was always part of me that felt that I may want to go back to this. Finally, Kris (he plays Longrack) sent me a picture of some Beast Wars Neo knockoffs he found at a dollar store chain. We both love these random cheap toys for whatever reason, and it made me decide to give this another shot.
Now, I don't know how much I have left in me. My life has changed a fair bit since I started this in 2003. I don't know how much I'll enjoy doing this, and I don't know how much schedule is going to work. So, if I decide it's not my thing anymore, I will officially retire as a fandub producer. I'm either in or out. No matter what, I can promise everyone that I have minimum one episode left in me (I owe everyone at least that from putting together the 50 likes). I don't mean to be dramatic, and to be honest, I don't consider it a likely scenario.
And we're off!
-Brandon