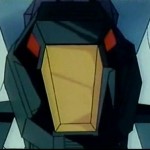 The folks at the Shut Up and Watch This! podcast have kindly reviewed our Scramble City FV: Reloaded episode. This is a commentary track, much like an old-fashioned Rifftrax where you have to sync up the commentary while you have the video playing in the background (which doesn't take much effort).
A big thank you from all of us goes out to the whole crew at Shut up and Watch This! as well as The Nerdsphere Network.
You can check the podcast at The Nerdshere Network. Of course, you'll need to have Scramble City FV: Reloaded handy as well, which if you don't have already (what?!), please download that here.