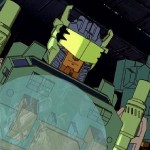 First (well, after you've scrolled down and look at the names because we all know that's the first thing you did), we'd like to thank all 33 of you who auditioned for this project. Not all of you can get parts and some of you are getting multiple parts. It's just the way it works, whether your sound quality wasn't up to our standards, your acting ability wasn't up to our standards, there was just somebody we thought was better or maybe the right role wasn't there. We hope you'll audition next time and we'll add you to our audition mailing list (unless you request otherwise) for our next casting call (which won't be in a week this time!).
Without further ado, here's the Energon FV cast list!
Alpha Q – Gabriel Jean
Arcee – Cassa Dellinger
Bulkhead – Frank Todaro
Cliffjumper – Kenny McCoy
Demolishor – Gabriel Jean
Downshift – Gabriel Jean
Hot Shot – Praxis678
Ironhide – Hikuro
Jetfire – Derekotsu
Kicker – Derek James
Megatron – Smashems
Mirage – Brenton Eschman
Misha – Cassa Dellinger
Optimus Prime – Kenny McCoy
Rodimus – Andrew Peterson
Scorponok – Frank Todaro
Shockblast – Smashems
Snow Cat – Max Linden
Starscream – Zach Dyer
Wing Saber – Max Linden
UPDATE: Congrats to Derek James for getting the role of Kicker!
Those who were lucky enough to receive roles, congrats! You will be receiving your lines shortly (as in this weekend). We apologize again for the delay in getting this cast list out to you.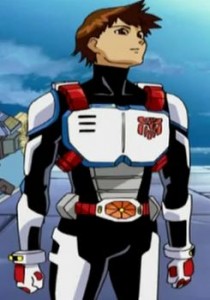 Kicker
Original Voice (as portrayed by Brad Swaile)
Line 1: "That makes no sense. What makes you think Scorponok is coming back?!" (Sort of loud, almost yelling. Put the emphasis on 'coming.')
Line 2: "He's a Decepticon now, haven't you heard?" (Last part is sarcastic.)
Instructions are here.